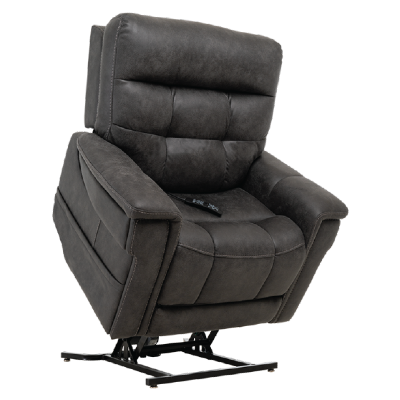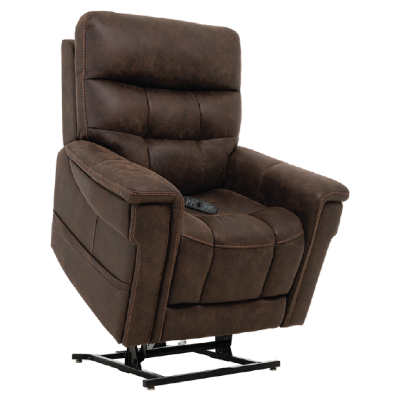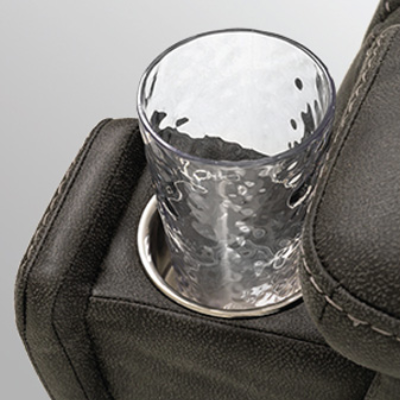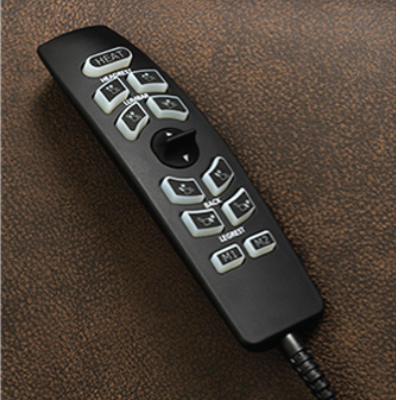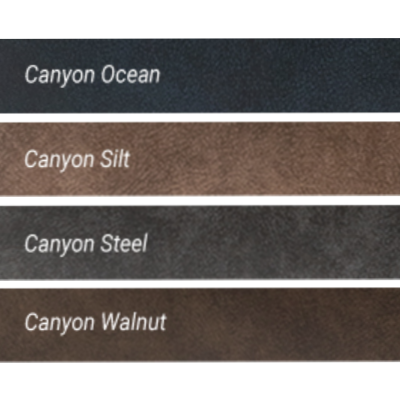 Radiance Viva Lift Chair with Heat System
Unlimited Positioning Potential

Infinite positioning takes on new meaning with added Trendelenburg capability, and a power backrest and footrest that move independently, providing unrivalled customized positioning for the user. What's your ultimate comfortable position? Find out with the Radiance.
Our Smartest Power Lift Recliner Ever
Being comfortable shouldn't be hard, that's why we designed the Radiance for peace of mind.
Can't remember whether you prefer that footrest up or down? The all-new ergonomic toggle remote allows you to easily store all your custom positioning in one of two memory buttons.
Waiting for that call from your family? Slip your smart phone into the retractable wireless charging station to make sure you always keep in touch. Power outage? No problem! The lithium battery backup ensures your recliner keeps going when the power goes out.
Stay Glowing and Comfortable
Are you made for the summer and love that heat? The Radiance features a brand new heat system with three conveniently located heat pads in the shoulders, lumbar and seat regions of the chair. Adjust your heat level according to your needs and soothe those tired muscles!
New Toggle Remote
Easy-to-use toggle in the middle of the remote performs the up/down and recline positions
Heat System

o On/off button
o High/low

Two programmable memory position buttons

Find your desired position, hold down the two memory buttons at the same time until the remote starts flashing
When the remote starts to flash, press one of the memory buttons to save your favorite position
Repeat the same steps to set the second memory position

Adjust the power lumbar, headrest functions independently with a touch of a button
Convenient USB charger port allows you to charge your smart device
Features

New!

 

Trendelenburg positioning, along with Zero Gravity and Infinite positioning enables the backrest and footrest to move independently from one another so that a variety of positions can be reached
New!

 

Heat System with three conveniently located heat pads in the shoulders, lumbar and seat regions of the chair (Not optional, required with the Reliance Lift Chair)
New!

 

Ergonomically designed toggle remote
Hideaway wireless charging station conveniently charges your phone
Hideaway cup holder keeps your beverage close at hand
The power headrest lifts your head, neck, and shoulders for maximum support
The upward lift offers convenient stand assist for getting in and out of the recliner
The power lumbar enables you to personalize you comfort.
The footrest extension allows you to relax and stretch out completely
The backrest moves up and down independently to help you find the perfect position
Lithium battery backup ensures your recliner is operational when the power goes out
Double Motor Chairs: Lift and have full adjustability of the head and feet separately so that you can change the position until you are comfortable. They also recline further down which is more ideal when you wish to sleep in the chair.
Quantity
Each
Size Options
Small / Petite Wide / Medium / Large/Tall

Approximate recommended height only 
Small: 5'3" and below / Petite Wide: 5'3" and below / Medium: 5'4" - 5'9" / Large/Tall: 5'10" and above
Specifications
Width Between Arms: 20" / 24" / 22.5" / 23.5"
Floor to Top of Seat: 18" / 19.5" / 19.5" / 21.5"
Seat Depth: 18" / 18" / 21" / 22"
Seat to Top of Back: 25" / 23" / 28" / 31"
Overall Width: 37" / 41" / 39" / 40"
Overall Height: 41" / 40" / 43" / 49"
Distance from Wall Required: 15" / 14" / 15" / 21.5"

Weight Capacity
400 lbs

Colour Options
Canyon Silt, Canyon Ocean, Canyon Walnut, Canyon Steel